Susan and I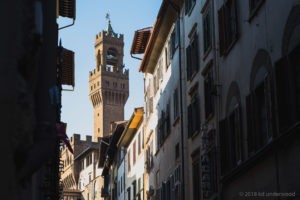 were fortunate to spend two lovely weeks in Florence, Italy celebrating our 20th wedding anniversary.  Having been to Florence before we thought that spending more time there would be an opportunity to become immersed in Renaissance art and architecture and explore the many other cultural things to do in this wonderful city.  We were correct on both accounts and at the end of our visit we both wished we could have stayed longer.
Often called the birthplace of the Renaissance, Florence is endowed with some of the most beautiful sculpture, architecture, gardens and cathedrals in all of Europe.  The abundance of beauty is simply overwhelming.  Walking in any direction takes one past some of the most remarkable sights and scenes one can imagine.   The difficult part of choosing photos for this blog wasn't which ones to pick, but which ones to exclude.
Susan and I both enjoy Italy, not only for its history and beauty but for the people, the cuisine and the courteous way of life that makes everyday a pleasure, an adventure and a joy.  Arrivederci Tuscany – until the next time.